£

8.00
Diddy Prints [First Collection] A5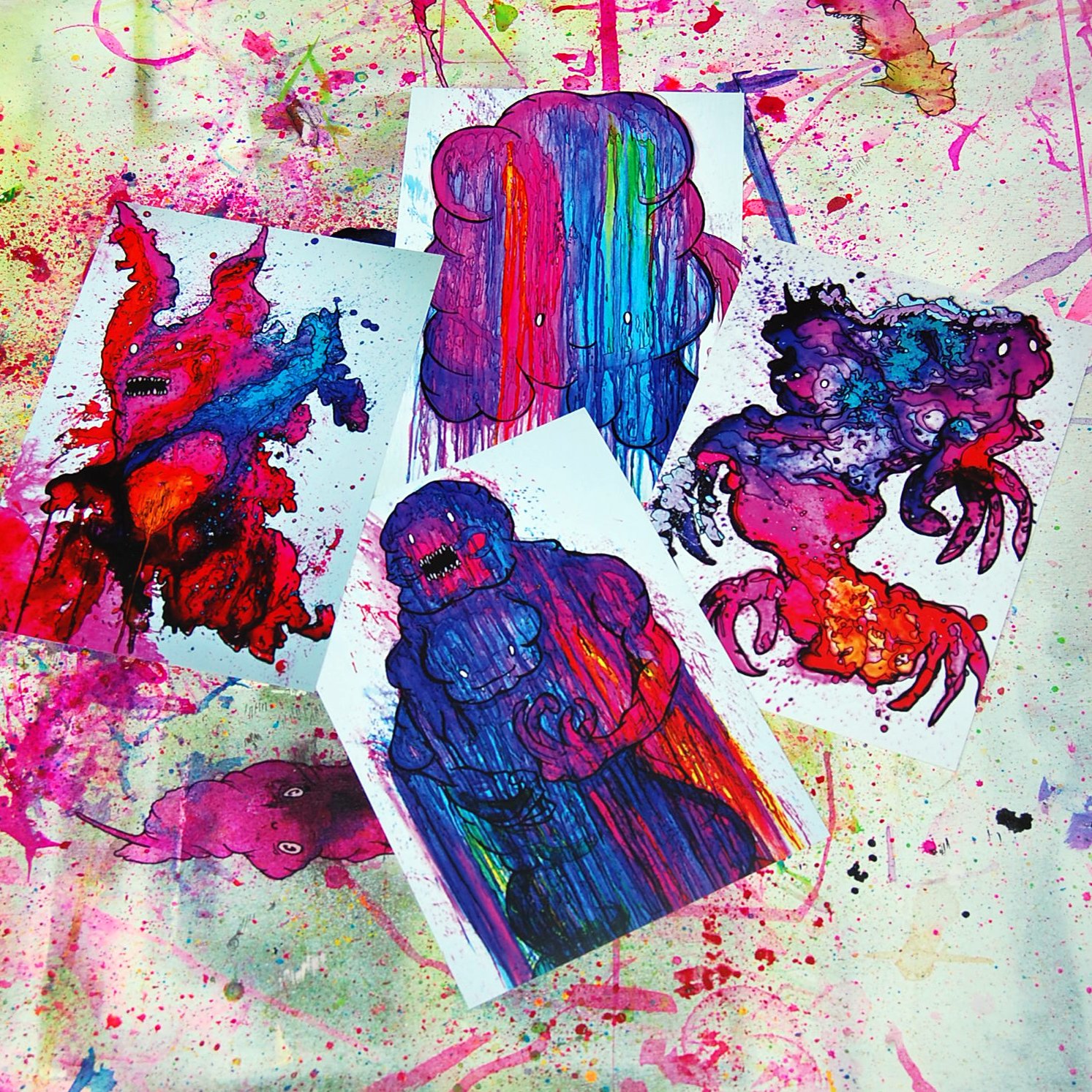 Big posters and prints decorating your walls not your scene? Does the idea of big prints haunt you at night? Well I got you covered, Introducing the first ever collection of Diddy Prints from a range of artwork created in the early days of Messy Miscreation that includes some personal favourites.
In the first collection there are a choice of four different paintings that include Timothy, Twoface, Bubbles and Liz. These particular prints are printed onto 250gsm glossy paper with an artist signature on the reverse.
Diddy prints are repeatable designs and the stock will return so these designs are not numbered like the limited editions.
Please allow up to 2 weeks for delivery in the UK.
Please allow up to 5 weeks shipping outside of the UK.