£

1,000.00
Matilda Original Painting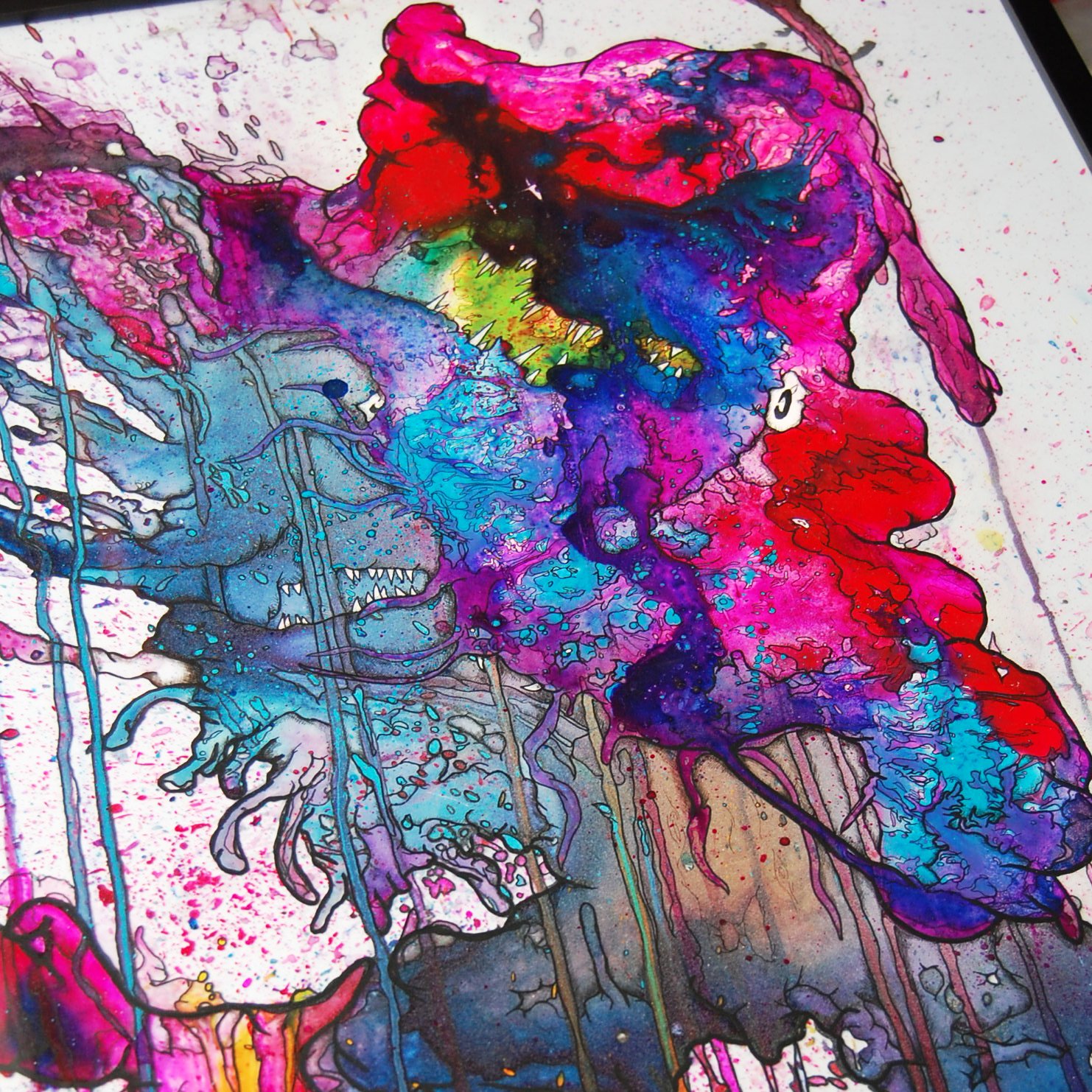 This is a painting for those who want something striking. Matilda was a painting originally created during my third year at university but I returned to it during autism awareness week to re-imagine her design.
The punch of the colours combined with the older, less refined painting underneath makes her a unique painting and one I'd be sad to see go but would rather she goes to a loving home. She is currently framed and has just come down from the walls at her debut exhibition in Manchester's The Horsfall where she caused such a fuss, she got her own prints made.
This A1 framed original comes with a Matilda A4 print and an artist signature to confirm its origin. If you choose to buy her, please, treat her good.
Purchasing this piece will require the work to be sent via courier since of its size and how fragile the work is.
[Keep this painting out of direct sunlight and away from heat sources as it can cause damage to the ink and possibly can lose the colours pigment over time]
Please allow up to three weeks for the work to be prepared and posted.
Originals have postage set for UK addresses but if you happen to live overseas and you are interested in purchasing then please get in contact for details and prices.